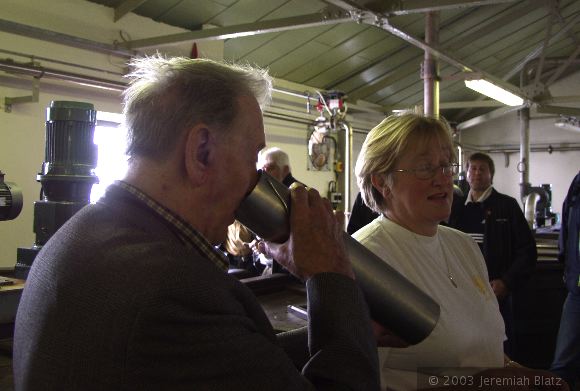 The tour at the Lagavulin disillery was quite good. Unlike the other tours we went on, they let you taste the process, as well as the product. Here, we see an older gentleman tasting the fermented, but undistilled wash, which is essentially whisky beer. (He was initially resistant, but we peer pressured him into it. (We had some first. It was good.))


Image Copyright © 2003 Jeremiah Blatz


This work is licensed under a Creative Commons License.