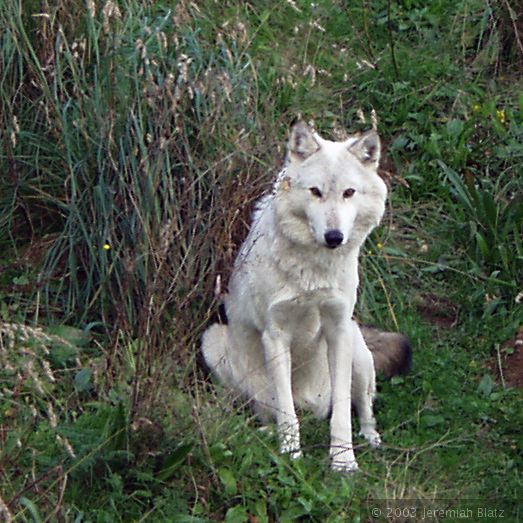 One of the wolves at the Highland Wildlife Park. They're in a cage, so they don't eat the deer. One gets the feeling that the park staff wouldn't entirely mind them eating the odd stupid tourist.


Image Copyright © 2003 Jeremiah Blatz


This work is licensed under a Creative Commons License.