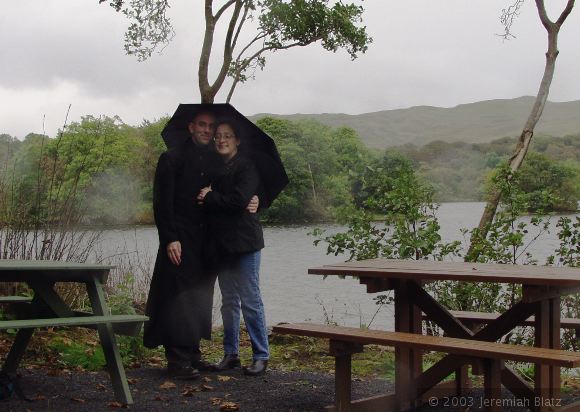 Jess and I by the crannog. We saw the word on the ordinance map and set out to find one - it looked to be on the island in the background, but we couldn't see anything. Turns out it was the island, which was built by the Celts as a fort.


Image Copyright © 2003 Jeremiah Blatz


This work is licensed under a Creative Commons License.